Login | September 29, 2023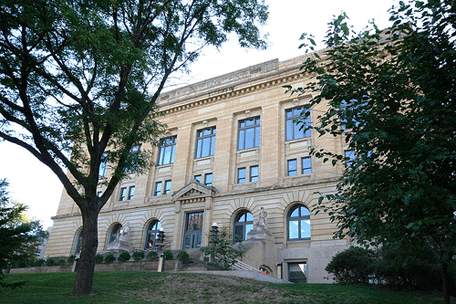 SUMMIT COUNTY MUNICIPAL COURTS
AKRON
Harold K. Stubbs Justice Center
217 S. High St. • Akron, OH 44308
The Akron Municipal Court serves the cities of Akron and Fairlawn; the townships of Bath, Richfield and Springfield; the Villages of Lakemore and Richfield; and that part of Mogadore in Summit County, Ohio.
BARBERTON
Municipal Building
576 West Park Avenue • Barberton, Ohio 44203
The Barberton Municipal Court hears traffic, criminal, civil and small claims cases for the communities of Barberton, Green, Norton, Copley, New Franklin, Coventry and Clinton.
STOW
The Stow Municipal Court
4400 Courthouse Drive • Stow, Ohio 44224
(330) 564-4200
This court has jurisdiction over misdemeanor & traffic offenses committed within its geographical boundaries and civil cases in which the amount in controversy does not exceed $15,000. Serves those living in the communities of Boston Heights, Boston Township, Cuyahoga Falls, Hudson, Macedonia, Munroe Falls, Northfield, Northfield Center Township, Peninsula, Reminderville, Sagamore Hills, Silver Lake, Stow, Tallmadge, Twinsburg and Twinsburg Township.
---
---
---
---
Rules of Court
for Summit County Ohio Municipal Courts